hand care
Rainbowtiful Set With Holder
We captured the most beautiful rainbows and we imagined the prettiest kit with our 8 colorful hand gels for you to take with you for your future travels above the clouds. 
Mystic Fruits, Namaste, Coco Rico, Into the Wild, Hello Sunshine, Dolce Vita, Flower Power, and Chérie Cherry 
🌈  Rainbow Offer: buy one Rainbowtiful & Love Holder set get the delivery Free! 
Our Love Holder is an object widely used in neighboring galaxies, designed to hang his hands cleansing gel everywhere: on his bag, on the rearview mirror of his car (or his spaceship), on his keychain, or on the horn of his pet unicorn.
In partnership with the It Gets Better Project, our Rainbowtiful hand sanitizer kit helps everyone bring the fabulous colors of the rainbow to everyday life. We stand in celebration with the LGBTQ+ community.
A donation has been made to It Gets Better Project to support its work empowering LGBTQ+ youth around the globe.
Key Ingredients
ALOE VERA
emollient, to make your hands soft
98% natural origin
Use
1. Dab onto your skin an equivalent of a pinch of rainbow.
2. Rub your hands for 10 seconds like you just came back from cherry-picking.
Benefits
Clean ingredients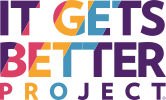 A donation has been made to the It Gets Better Project
Scents extracted from the purest rainbows
Travel size
Top
hand care
Rainbowtiful Set With Holder