body care
Hello Sunshine Deodorant
1.85 fl oz of love / approx. 60 days of use
Clean ingredients
Description
A deodorant with a clean formula to effectively tackle bad smells.
What does this wonder do?
Formulated without alcohol, our deodorant effectively tackles bad smells while respecting your armpits (cool, huh?).
Why is it amazing?
Ethylhexylglycerin helps tackle the bacteria responsible for bad smells.

Sodium hydroxide neutralizes bad smells.
Magical results:
This deodorant tackles bad smells and is good for the skin. 8h anti-stain efficiency* *Tested on a sample group of 11 super cool women for 8 hours.
Scent:
Hello Sunshine, the solar scent of monoi and holiday insouciance, with notes of vanilla and exotic fruit.
Other perfumes
Perfume selected — Hello Sunshine
Benefits
Clean ingredients
No alcohol. No aluminum. No parabens.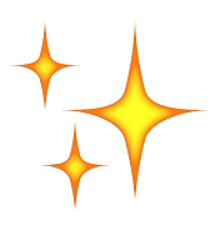 Goes on clear
Vegan & Cruelty-free
How to use

Unscrew the stick (little by little) until you see its magical, transparent texture.

Don't forget to remove the stick's protective cover plate.
Our magic ingredients
List of ingredients:
Safe synthetic ingredients
Propylene Glycol / Glycerin
Moisturizing agents, selected because they make the skin softer than a baby unicorn
Water works as a solvent, meaning it is used to dilute the formula (and as your tree hugger of an uncle would say: "Water is life!")
Emulsifier: helps keep the aqueous and oily phases together for a homogeneous texture
Parfum (Fragrance) / Hexyl Cinnamal / Benzyl Salicylate / Linalool / Alpha-Isomethyl Ionone / Hydroxycitronellal / Geraniol / Citronellol
This is our Hello Sunshine scent. Its ingredients have been selected by our Noses to bring out a sweet, sunny fragrance, with notes of vanilla and exotic fruit.
It has a double function in your product: as an antibacterial, it helps to fight against bad smells. Gentle and pleasant preservative: it prevents your product from deteriorating too soon
Odour neutralizer, it helps to fight against bad smells and adjusts the pH of our deodorant (like in the classes of Mr Albert, your chemistry teacher)
Emollient, makes the texture more pleasant to the touch for a magical feeling
Also known as vitamin E, it protects the skin against external aggression by keeping it supple and hydrated
Customer Reviews
09/12/2022
Abby

United States
Wedding Saver!
I have been using men's deoderant for the past decade because I get smelly but I hate using anything with aluminum that you can't ever wash off and would rather just sweat and it not be stinky. My maid of honor stuck this in a wedding weekend survival basket and I swear that during our 4 hour dancing reception in 90 degree Virginia heat I did not smell myself at all. Literally an awesome product.
03/23/2022
Cat

Canada
This is a good one!
As with any natural deodorant, it will take some time for your body to get adjusted. It's NOT an antiperspirant, it's a deodorant - you will still sweat (which is good for you,) you just won't smell. Give your body several weeks to get used to sweating without smelling (I did this during quarantine so I wouldn't have to see anyone) I've tried a lot of natural deodorants, and many of them have essential oils, to which I am allergic! I have no problem with this one at all and will be repurchasing. It smells nice, doesn't feel greasy or oily on my skin, and has lasted a long time.
11/29/2021
Liv

United States
Eh
Smells really good, easily my favorite deodorant fragrance-wise. But does not stop me from sweating one bit.
09/16/2020
Donna W.

United States
Candy Ice
It haven't used yet, but got all three because Flower Power.
03/26/2020
Selina S.

Canada
It smells nice but does
It smells nice but does not work as a deodorant at all.
08/03/2019
Cynthia B.

United States
Awesome
Its simply awesome I feel dry the whole day and there's no residue or accumulations on my armpits I love it
Top
All ingredients
PROPYLENE GLYCOL, GLYCERIN, AQUA (WATER), SODIUM STEARATE, PARFUM (FRAGRANCE), ETHYLHEXYLGLYCERIN, SODIUM HYDROXIDE, STEARIC ACID, TOCOPHEROL, BUTYLPHENYL METHYLPROPIONAL, LINALOOL, AMYL CINNAMAL, BENZYL SALICYLATE, ALPHA-ISOMETHYL IONONE, HEXYL CINNAMAL, CITRONELLOL, LIMONENE
body care
Hello Sunshine Deodorant