hand care
Mystic Fruits Hand Sanitizer
We bottled up the most beautiful rainbows so you can take them everywhere with you. Our hand cleansing gels leaves your hands soft and delicately scented.
Mystic Fruits: A magical scent  
-Kills 99.9% of germs and spreads rainbow vibes
-Made with 67% alcohol and 100% love
Benefits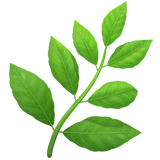 Clean ingedients
Travel size
Vegan
Cruelty-free
Key Ingredients
Emollient, to make your hands soft
Natural cassava alcohol, used to clean your hands at intergalactic speed
List of ingredients:
Alcohol / Denatonium Benzoate
Natural cassava alcohol, used to clean your hands at intergalactic speed
Water works as a solvent, meaning it is used to dilute the formula (and as your tree hugger of an uncle would say: "Water is life!")
Parfum (Fragrance) / Benzyl Benzoate / Hexyl Cinnamal / Limonene
This is our Mystic Fruits scent. Its ingredients have been selected by our Noses to bring out a sweet, magical scent with fruity hints and gourmet vanilla and caramel notes.
Glycerin / Propylene Glycol / Aloe Barbadensis Leaf Juice Powder
Moisturizing agents, selected because they make the hands softer than a baby unicorn
Acrylates/C10-30 Alkyl Acrylate Crosspolymer
This is a polymer (a molecule made up of several small particles: the monomers). Polymers like both water and oil: they are responsible for the gel texture, and stabilize the formula.
Adjusts and stabilizes the pH of our gel (just like Mr. Albert, your chemistry teacher, taught you)
A derivative of vitamin E, it protects the skin against external aggression by keeping it supple and hydrated
It moisturizes your skin and helps keep it soft and smooth (like a baby unicorn)
Microcrystalline Cellulose / Sucrose / Zea Mays (Corn) Starch / Maltodextrin / Hydroxypropyl Methylcellulose / CI 77510 (Ferric Ferrocyanide)
These tiny, love-filled colorful beads take care of your hands. They are not microbeads, so they are harmless to the environment
Potassium Sorbate / Sodium Benzoate
Nice, gentle preservatives: they allow your product not to deteriorate too soon
CI 42090 (BLUE 1) / CI 17200 (RED 33)
These dyes give our gel its color (we've selected the most beautiful colors of the rainbow)
Customer Reviews
12/10/2020
NILE B.

United States
the best defense
hypnotic scent and unafraid of germs when wearing this and my mask. A mystic warrior.
08/24/2020
Kathryn H.

United States
Good for school
Bought for my sister. She uses them teaching school— loves them.
07/08/2020
Allison F.

United States
Yummy!
This hand sanitizer is the best! Smells good, feels good, and is a pleasure to put on 20 times a day!
07/03/2020
Rebecca o.

United States
Mystic Fruits
I love this! It smells great, I love using it.
07/03/2020
Elizabeth F.

United States
Best smelling hand sanitizer!
Perfect size and consistency. Love the smell!
07/03/2020
pete a.

United States
07/03/2020
Carlos M.

United States
5 stars!
Yummy smelling hand gel and it doesn't leave your hands sticky. Really liked it!
07/03/2020
Celena H.

United States
Mystic fruits
Love this sanitizer
06/03/2020
Deborah W.

United States
Great product
I love the smell. This is a great product. I will order again. Thank you
06/02/2020
cortnie g.

United States
Woah this stuff is strong
Their shipping is quick and the bottles I got were cute and travel sized but woah the alcohol is strong which yes you want that but it doesn't go away, like if you eat you can taste it or accidentally touch your mouth you will taste it even an hour later
06/02/2020
Cristina W.

United States
Hand Sanitizer
It a great product and smells amazing. Will definitely purchase again
06/02/2020
Eboni W.

United States
Awesome products
Fast shipping, great smells. My daughter loves the unicorn edition. I will be ordering more very soon!
05/02/2020
Shantasha J.

United States
Too strong
The scent smells good but it's too strong and over powering. It lingers so long that you can taste it on your fingers. Terrible idea to use before eating. Stick to clear sanitizers.
05/02/2020
Margaret S.

United States
Love the hand sanitizer.
Smell wonderful.
05/02/2020
Mariam o.

United States
Nice smell
I love this fragrance compared to the unicorn fragrance
05/02/2020
Mandee K.

United States
Bought at the beginning of the pandemic
I was a little skeptical but desperate for some hand sanitizer. I am so happy I ordered. The shipment arrived quickly. The scent is wonderful and I will definitely order again n
Top
All ingredients
ALCOHOL DENAT., AQUA, ALOE BARBADENSIS LEAF JUICE, GLYCERIN, PROPYLENE GLYCOL, PARFUM, ACRYLATES/C10-30 ALKYL ACRYLATE CROSSPOLYMER, AMINOMETHYL PROPANOL, MANNITOL, MICROCRYSTALLINE CELLULOSE, SUCROSE, ZEA MAYS STARCH, HYDROXYPROPYL METHYLCELLULOSE, TOCOPHERYL ACETATE, DENATONIUM BENZOATE, MALTODEXTRIN, BENZYL BENZOATE, HEXYL CINNAMAL, LIMONENE, CI 42090, CI 17200, CI 77510.
hand care
Mystic Fruits Hand Sanitizer