Hello ! We are Merci Handy
We create practical and colorful everyday cosmetics, using clean ingredients and rainbow extracts.
Who Are We?
At Merci Handy, we think that life is rich, beautiful and surprising, but that our daily lives are often too serious (which sometimes prevents us from seeing all the colors.)
Examples of daily things far too serious: Asking Jean-Michel, our chemist, how his Monday is going and he responds "we must find a new disruptive concept to find a good sell-out dynamic."
Our mission? (To be said in a very serious manner) Imagine a colorful parallel universe integrated into your daily life to bring color wherever you go; making the ordinary extraordinary.
(We like to make jokes too.)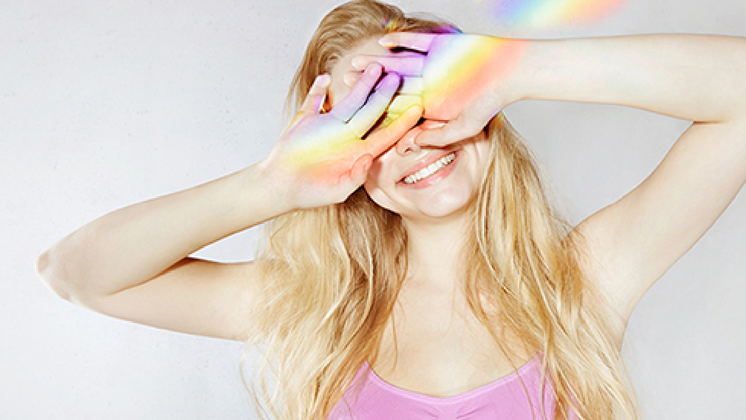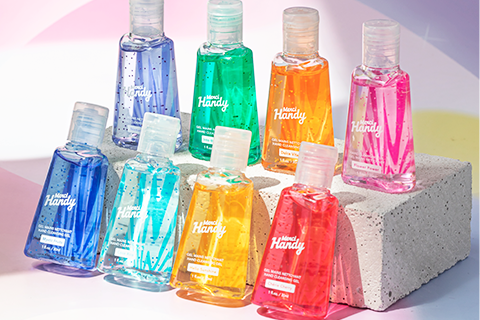 Our Philosophy
Perfumes extracted from the purest rainbows
Flower Power, Hello Sunshine, Namaste, ... We design our perfumes in the world's capital of perfumes with the best nose, in the south of France (on Earth).
Vegan & Cruelty Free
We do not use any kitten, alpaca, flying squirrel, otter, lemur, naked mole rat, or any substance derived from near or far from these cuties. The tears (laughter) of unicorns are the only ingredient from a furry creature that we use in our formulas, but the ancestral process of extracting this ingredient (consisting of making jokes to our unicorn until we cry laughter) is certified as Vegan and Cruelty-free by the IHAPEAC (Intergalactic High Authority for the Protection of Extraterrestrial Animals and Creatures).
Clean Formulas
For our formulas, we choose clean, non-objectionable ingredients and, where possible, of natural origin (coconut oil, aloe vera, allantoin ...). And because we are not all as erudite as Jean Michel (our chemist), we asked him to help us explain each ingredient very simply so that our formulas have no secrets from you.
Magical Textures
For each of our products, we try to imagine the most extraordinary texture that you have ever felt: A hand cream smoother than an intergalactic cloud, a shower gel Slime spangled with shimmering stardust...