body care
Hello Sunshine Deodorant
1.85 fl oz of love / approx. 60 days of use
For you, our unicorn athletes of Olympic proportions who conquer through hurdles of rainbows and sprint through shooting stars all day long, we've designed the new generation of deodorants without alcohol, aluminum nor parabens. In other words, squeaky clean stuff!

The magic is in its powers! It fights against bad odors, regulates perspiration while protecting and taking care of your sweet, sweet skin. Because when life hits the pits, put your pinky rings up to the moon!
Hello Sunshine:  The sweet feel of vacation and sun-kissed skin
Benefits
Clean ingredients
No alcohol. No aluminum. No parabens.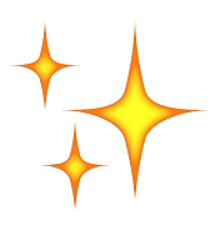 Goes on clear
Vegan & Cruelty-free
Key Ingredients
List of ingredients:
Propylene Glycol / Glycerin
Moisturizing agents, selected because they make the skin softer than a baby unicorn
Water works as a solvent, meaning it is used to dilute the formula (and as your tree hugger of an uncle would say: "Water is life!")
Emulsifier: helps keep the aqueous and oily phases together for a homogeneous texture
Parfum (Fragrance) / Hexyl Cinnamal / Benzyl Salicylate / Linalool / Alpha-Isomethyl Ionone / Hydroxycitronellal / Geraniol / Citronellol
This is our Hello Sunshine scent. Its ingredients have been selected by our Noses to bring out a sweet, sunny fragrance, with notes of vanilla and exotic fruit.
It has a double function in your product: as an antibacterial, it helps to fight against bad smells. Gentle and pleasant preservative: it prevents your product from deteriorating too soon
Odour neutralizer, it helps to fight against bad smells and adjusts the pH of our deodorant (like in the classes of Mr Albert, your chemistry teacher)
Emollient, makes the texture more pleasant to the touch for a magical feeling
Also known as vitamin E, it protects the skin against external aggression by keeping it supple and hydrated
Customer Reviews
09/16/2020
Donna W.

United States
Candy Ice
It haven't used yet, but got all three because Flower Power.
03/26/2020
Selina S.

Canada
It smells nice but does
It smells nice but does not work as a deodorant at all.
08/03/2019
Cynthia B.

United States
Awesome
Its simply awesome I feel dry the whole day and there's no residue or accumulations on my armpits I love it
Top
All ingredients
PROPYLENE GLYCOL, GLYCERIN, AQUA (WATER), SODIUM STEARATE, PARFUM (FRAGRANCE), ETHYLHEXYLGLYCERIN, SODIUM HYDROXIDE, STEARIC ACID, TOCOPHEROL, BUTYLPHENYL METHYLPROPIONAL, LINALOOL, AMYL CINNAMAL, BENZYL SALICYLATE, ALPHA-ISOMETHYL IONONE, HEXYL CINNAMAL, CITRONELLOL, LIMONENE
body care
Hello Sunshine Deodorant