hand care
Flower Power Hand Sanitizer
1.01 fl oz of love
98% natural ingredients
Description
Natural hand sanitizer to carry with you at all times.
What does this wonder do?
It gently cleans your hands, leaving them lightly scented.
Why is it amazing? 
Natural cassava alcohol cleans your heads at intergalactic speed. 
Magical results:
Your hands are clean, soft, and lightly scented. 
Scent:
the scent of peace and love, a combination of juicy fruits and lily of the valley wrapped in musk notes and universal love spirit.
Other perfumes
Perfume selected — Flower Power
Benefits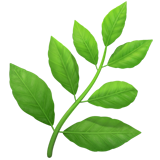 Clean ingedients
Travel size

Vegan
Cruelty-free
How to use

Dab onto your skin an equivalent of a pinch of rainbow.

Rub your hands for 10 seconds as if you planned a mischievous scheme 😈.
Our magic ingredients
Emollient, to make your hands soft
Natural cassava alcohol, used to clean your hands at intergalactic speed
List of ingredients:
Safe synthetic ingredients
Water works as a solvent, meaning it is used to dilute the formula (and as your tree hugger of an uncle would say: "Water is life!")
Parfum (Fragrance) / Amyl Cinnamal / Benzyl Salicylate / Alpha-Isomethyl Ionone / Limonene
This is our Flower Power scent. Its ingredients have been selected by our Noses to bring out a sweet scent wrapped in musk notes and universal love spirit.
Acrylates/C10-30 Alkyl Acrylate Crosspolymer
This is a polymer (a molecule made up of several small particles: the monomers). Polymers like both water and oil: they are responsible for the gel texture, and stabilize the formula.
Adjusts and stabilizes the pH of our gel (just like Mr. Albert, your chemistry teacher, taught you)
It moisturizes your skin and helps keep it soft and smooth (like a baby unicorn)
Microcrystalline Cellulose / Sucrose / Zea Mays (Corn) Starch / Maltodextrin / Hydroxypropyl Methylcellulose / Ci 73360 (Red 30 Lake)
These tiny, love-filled colorful beads take care of your hands. They are not microbeads, so they are harmless to the environment
Potassium Sorbate / Sodium Benzoate
Nice, gentle preservatives: they allow your product not to deteriorate too soon
Alcohol / Denatonium Benzoate
Natural cassava alcohol, used to clean your hands at intergalactic speed
Glycerin / Propylene Glycol / Aloe Barbadensis Leaf Juice Powder
Moisturizing agents, selected because they make the hands softer than a baby unicorn
A derivative of vitamin E, it protects the skin against external aggression by keeping it supple and hydrated
This dye gives our gel its color (we've selected the most beautiful color of the rainbow)
Customer Reviews
12/10/2020
NILE B.

United States
the power of pink
dreamy and germ free
11/02/2020
Eric M.

United States
smells great
love it, great scent, no weird feeling on hands after
05/02/2020
Tina D.

United States
Love
Great smelling and fast shipping
05/02/2020
Joanne F.

United States
Great product
That sanitizers I ordered are a great product and my orders I received quickly considering the pandemic we r living with right now and most things are delayed or slow. Keep up the good work. I would recommend to anyone ordering this product and ordering from you
05/02/2020
Karen R.

United States
Flower power Sanitizer
Very good scent
04/14/2020
Alexandra G.

United States
Love them all
Got them within a week, very pleased. The yellow one has to be my favorite scent but they all are very pleasant. Happy I was able to find these!
04/12/2020
SAVANNA

United States
Smells great! and much needed!
I have ordered some more to try, but the Flower Power was my first experience with Merci Handy. They did not disappoint! Great product and arrived quickly!
04/08/2020
Michele M.

United States
Flower power
Nice scent, works as it should I suppose
04/07/2020
Jennifer O.

United States
Hand Sanitizer
Nice scent. After each use my hands feel soft. I have used your site 2 times already and each time order was delivered pretty quickly and packaged nicely. Thank you Merci Handy!
04/07/2020
Ryan P.

United States
Love this!
Smells love childhood in the 90s.
04/03/2020
Leigh M.

United States
Love these little guys!
Smells great and small cute packaging easy to carry and pack anywhere!
12/17/2019
Candice R.

United States
Smells lovely
Absolutely love this product, it smells lovely & works great!
Top
All ingredients
ALCOHOL 67%, WATER (AQUA), FRAGRANCE (PARFUM), ALOE VERA LEAF JUICE POWDER, GLYCERIN, PROPYLENE GLYCOL, ACRYLATES/C10-30 ALKYL ACRYLATE CROSSPOLYMER, AMINOMETHYL PROPANOL, MANNITOL, MICROCRYSTALLINE CELLULOSE, SUCROSE, CORN (ZEA MAYS) STARCH, DENATONIUM BENZOATE, TOCOPHERYL ACETATE, MALTODEXTRIN, HYDROXYPROPYL METHYLCELLULOSE, POTASSIUM SORBATE, SODIUM BENZOATE, AMYL CINNAMAL, BENZYL SALICYLATE, ALPHA-ISOMETHYL IONONE, LIMONENE, D&C RED NO. 33, D&C RED NO. 30.
hand care
Flower Power Hand Sanitizer